Strives for healthy sustainable natural resources and positive changes

—

toward a better life.
ENVIRONMENTAL RESPONSIBILITY
Throughout the decades, Integra's commitment for a healthy sustainable natural resources has never changed, including

continuous pursuit towards lean manufacturing, responsible sourcing and distribution, material waste and emissions reduction, and environmentally-conscious product development.
—

finding new ways to nurture while minimizing the environmental impact.
Along the years, Integra is proud to work with independent organizations such as Global Forest & Trade Network (GFTN) from WWF Indonesia to safeguard the future of worlds' forest, protect the wildlife and respect the livelihood of local people. Integra has received numerous awards and certificates for our natural responsibility acts.
Read more on Integra Group's Environment Sustainability and Governance
Adjacents to the commitment for a healthy environment, Integra also contributes financially to worthy causes, time and talent dedication of our members to the communities where we live and work.
Managed by Yayasan Terang Surabaya which partners with 30 poor private-community schools, serving around 4000 students to improve the education quality.
Providing basic food parcels to poor secluded villages across the country on a regular basis.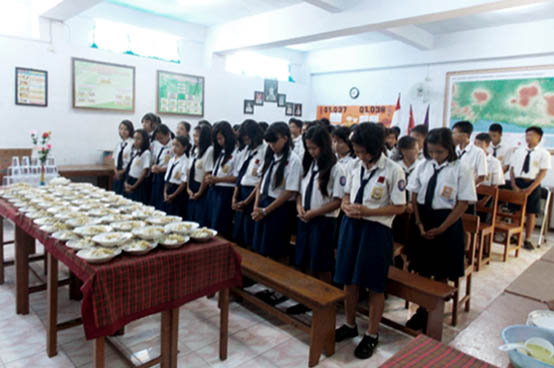 Managed by the Vincentian Sisters of Charity in funding additional nutritious food programs for poor students at an elementary school.
Providing free medical service to some poverty areas in Indonesia as one of the Integra Group Regular Social Activities.