Focuses on e‑commerce, retail, and interior design projects.
Established in 2013, we serve as the retail division on Integra Group. In 2016, PT. Integriya Dekorindo launched the brand KANA Furniture, with an aim to deliver high quality, customizable, timely mannered, and best value wooden product and services.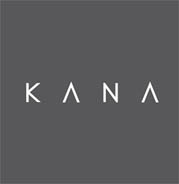 KANA is an Urban Lifestyle Furniture Store that reflects personality and style in every room, providing design inspirations as well as the provision of design consultations.
To deliver the best customer satisfaction to the customers
To provide and inspire customer with stylish design and quality products
To build a great team with strong core values to drive and achieve sustainable organizational growth
Other than showrooms across the country, KANA is also available to be purchased online. Ensuring nationwide market growth possibilities.
OTHER SUBSIDIARY COMPANIES
PT. WOODONE INTEGRA INDONESIA